Toeing the celebrity theme for your Halloween costume is arguably the easiest and the most successful of all party costumes, one that can also be made up in the least time. Say for instance, you've been invited to a sort of extempore Halloween party and you have just a weeks' Halloween Wishes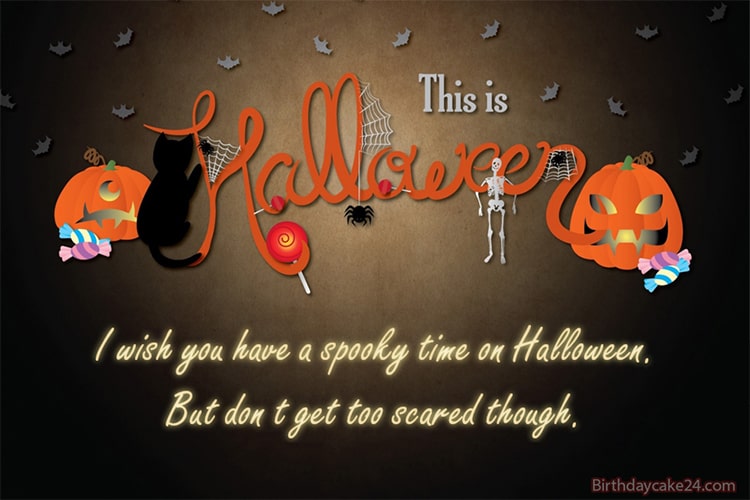 So the first thing you got to do is to zero in on your favorite celebrity. The image search feature of a search engine can simplify thing in this respect. For you'll find the images to form a composite style analysis and there will be a free flow of Halloween celebrity costume ideas.
For those who wish to attend the party as a couple, you'll find some of the quick Halloween celebrity costume ideas to be best suited for couples. The basic idea is to pick up the signature style statements of the target celebrity such as the hats, jewelry, clothing, or shoes they wear or accessories they make use of. The next thing for you to do will be procure such items from thrift or retro shops. Wigs are inexpensive and readily available and can be styled, gelled or whatever you wish to do with them. Capturing the celebrity persona is vital and for this you may have to resort to extensive makeup. Of course, you want to be easily identifiable as the celebrity, while concealing your true identity.
One celebrity costume genre that is extremely popular is the femme fatale. And Marilyn Monroe, or Paris Hilton is the ones who are the most sought after. For Marilyn look-alike, you will need red lipstick, a short blond wig and a glamor girl dress of the 1960s, complete with wide skirt and dainty heels. To be Paris for a night, you got to be bold, while accessories needed will be lingerie, wig and lots of pink lipstick and mascara. Or else, you can go for a sun dress, which is typical of Paris.
Another popular theme is the classic celebrities. Among them, Lauren Bacall, Bogie, they had strong, distinctive persons. Lauren's style statement used to be her slim 1940s high-class dresses, her hair and her strong personality, which can be described as provocative at best. Thrift and retro stores are the places to scout relevant items, like the wig. For Bogie, his hat, plain suit and a cigarette present at all times are the things that describe him the best. Add a bit of sophisticated macho and you're Bogie. The key is to mould your character to make things authentic and acceptable.
With this technique, you can think along the lines of these celebrities – Elvis who is an all time favorite. Then there is Dustin Hoffman as Tootsie, with his 1950s eyeglasses and shimmering red vamp dress. Those who wish to make things scary may consider being Robert Englund, as Freddie Krueger or the Phantom of the Opera. You can also be Hannibal Lecter, the unforgettable scary guy with the characteristic mask that he wore after being caged. And for couples, Clarice, with a bottle of Chianti and a piece of liver can be fun.